crag

Arginonta
Unnamed Road, Kalimnos 852 00, Grecia ascents: 0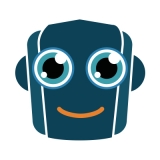 added by:
ClimBot
43 years ago
Lead Climbing
with expansion bolt

routes

5
in 0 sectors
grades 5c/6c+
max length 30m
gps 37.01, 26.97
rock Limestone
beauty 0% on 0 votes
safety on 0 votes rock 0% anchor 0%
The wall of Arginonta is 50meters high, contains many routes with so many classic lines in the 6a to 6c range. The message is: Arrive early and leave early. The arrival of the sun on the right hand side forces everyone into the little space on the left hand side, making it feel crowded and detracting from the high quality of the routes. The view and the place is great.
writed by:
Montepaone
6 years ago
5

routes Click on any fields in the first row of the table to order results as you wish